Advanced Courses for KU International Students
---
AESP Courses
The Applied English Center offers a variety of courses for current international students. Would you like to improve a specific aspect of your English? Even if you've already demonstrated your English language proficiency, we have classes you can enjoy.

These classes are listed as AESP 160: Applied English Center Special Topics.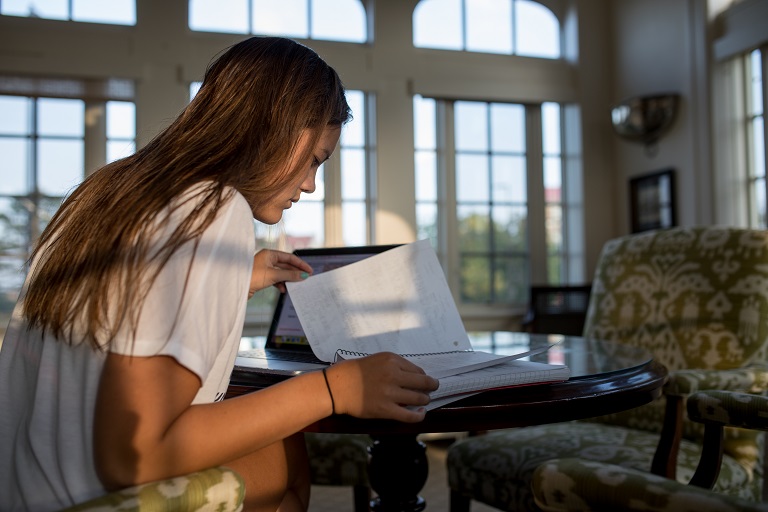 Sometimes it is challenging to find ways to fit in to a new culture and make new friends. This is a great course for newly arrived students or students looking for opportunities to engage in the surrounding culture. During the course, you will participate in some campus and community events, take part in a volunteer experience, and do some readings on specific aspects of American culture.
2 credits
Are you feeling nervous about your English grammar? Are you worried that your writing is unclear? Since grammar is fundamental to clear and fluent academic writing, you need good control of grammar to be successful in academic writing tasks. This class focuses on advanced grammar structures in writing. In the class, you will complete in-class writing assignments each week and get individualized feedback on grammar errors in your writing. You will learn to identify your grammar weaknesses and fix them!
1.5 credits
When non-native speakers of English lack confidence in their pronunciation, it can have far-reaching consequences academically, culturally, and socially. This class is designed to improve pronunciation by giving students knowledge of the individual sounds, stress, intonation, rhythm, and other fundamentals of English pronunciation. In addition to classroom practice, the students will receive individualized evaluations from the teacher. By the end of the course, the student will be easier to understand and will gain confidence in all situations where English is spoken.
1.5 credits
Additional Support
There are many resources and services available to students enrolled in AESP courses.
English language conversation groups to practice speaking English and to connect with new friends.
Access to English-language tutoring for AEC classwork through The Point.
A variety of academic support and cultural adjustment workshops for the international community offered through the AEC and ISS.
Social and community-building activities and events for the international community offered through the AEC and ISS.